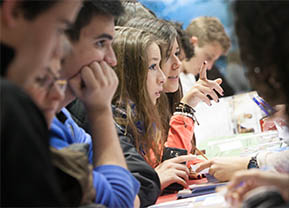 Toda la oferta en un solo espacio
En un mismo lugar tienes a tu disposición todos los estudios, centros educativos, salidas profesionales para ayudarte a resolver tus dudas o a decidir tu profesión.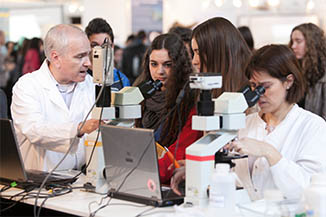 Aula de actividades
Todo sobre marca personal, animación de efectos especiales, bioinformática, design thinking, etc.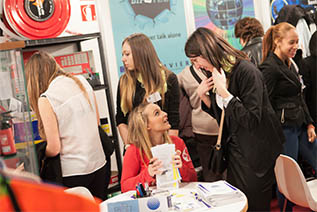 Semana de la Formación
El Saló de l'Ensenyament se celebra en el marco de la Semana de la Formación y el Trabajo de Fira de Barcelona, una de las grandes citas del mundo educativo que también engloba Futura, Saló de Màsters i Postgraus, la Fira Internacional d'Empreses Simulades y ITworldEdu.
ENCUENTRA TU CENTRO
Buscador gratuito de información y orientación académica que complementa
la visita presencial.
BUSCAR EN LA WEB
La 8ª edició del congrés IT World Edu es va celebrar el 7 i 8 de març al Palau de Congressos de Fira de Barcelona. Per primera vegada, aquest esdeveniment de referència en el sector TIC de l'educació es va realitzar en el marc de la Setmana de la Formació. Es tractava d'un punt de trobada entre la comunitat educativa, les empreses, l'Administració i la societat adreçat especialment al professorat, responsables i directius dels centres educatius i empreses, start-ups i joves emprenedors.
Everything on offer in just one space
You have all the studies, education centres and professional outlets available in a single space to help you resolve your doubts or decide on a career.
Further information
Aula d'activitats
Tot sobre marca personal, animació d'efectes especials, bioinformàtica, design thinking, etc.